My heart is beating out of my chest!
I stand behind the curtain, waiting to do my first Solo Show.  My ego baits me.  "What are you doing, Linda?  You're not an actress. You're not good enough!"  But I have already come so far and I know what to do with fear. I take a deep breath and engage my Inner God.  I look at myself in the backstage mirror.  "I love you, Linda."   I hear my cue, pull the curtain back and walk on stage.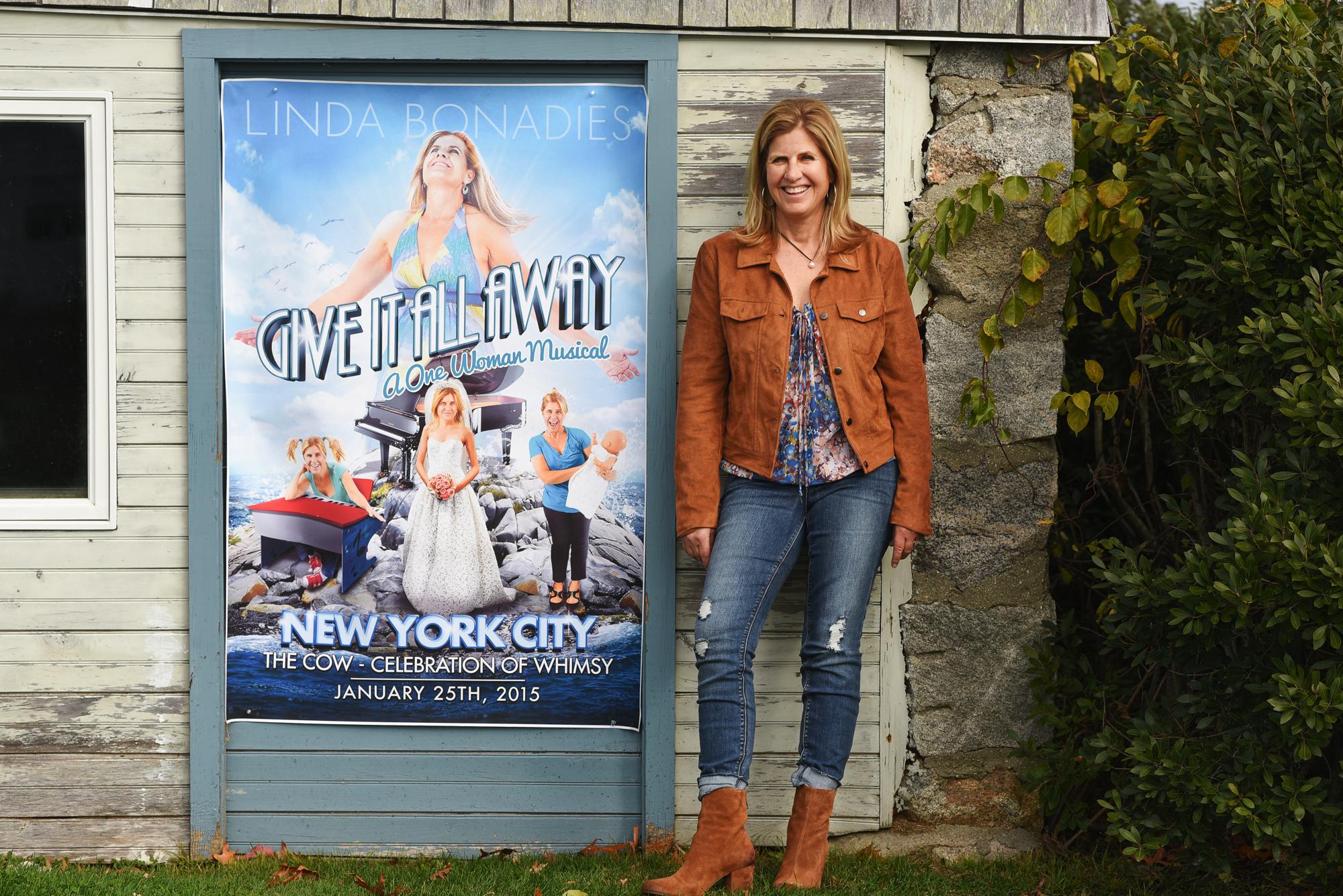 My Solo Show Musical "Give It All Away" premieres in Santa Fe, New Mexico.
It is life changing. The journey has taken a little over a year with intensive coaching, writing and emotional work to push through the roadblocks and fears.  It takes me from Singer/Songwriter to Playwright, providing an enormous canvas that holds all my songs together in a beautiful tapestry.  The combination of music and storytelling is powerful. Audiences are deeply moved. After Santa Fe, I produce the show at various venues in CT and even land a performance in NYC! 
My life is brought to life in my show. It is a musical memoir that begins with my love of music as a young girl where I am amazed with how chords work together and the huge range of feelings music evoke. I study theory and composition with a passion through high school and then earn my Bachelors of Music from Bucknell University and my Masters in Music Composition from Hartt School of Music. 
The fears and self-doubt I experience as an artist get the best of me and I move on from music, marrying my college sweetheart and becoming a stay at home mom with three busy boys. With so many needs, I abandon my own.  I go down a road of physical and emotional depletion that leads to illness and feeling like I've lost myself.   At a low point I hear a voice from inside that tells me to get back to music. So I become a Singer/Songwriter – reclaiming my music, and reclaiming myself again.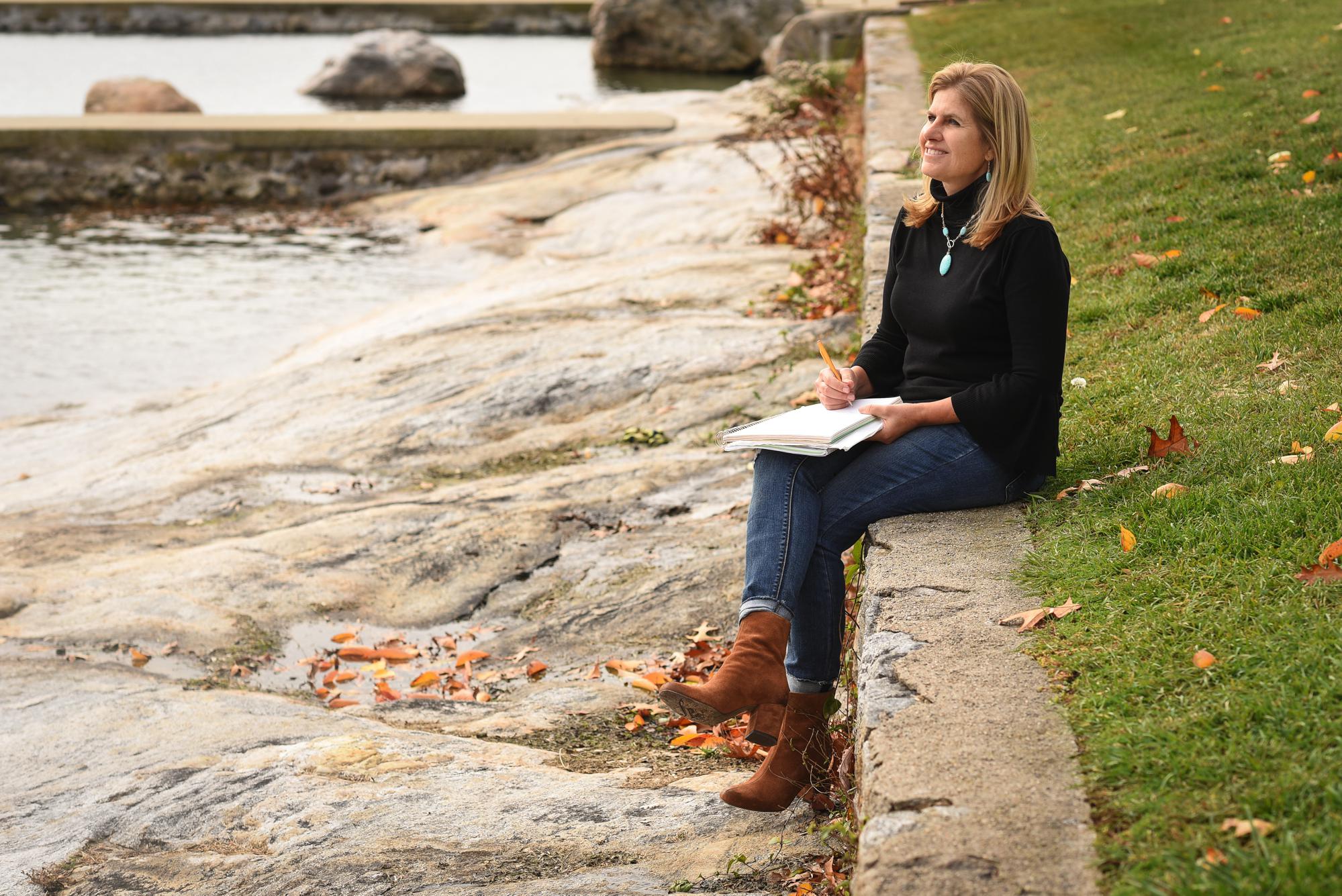 Music and creativity pour out of me.
I make two CD's, perform concerts, and teach songwriting classes. It feels wonderful.  But at my concerts I find myself wanting to tell my audience more than my songs alone can tell.  I want to speak deeply, but this is awkward at gigs.  Many fans comment that my songs sound like they are part of a larger story.
For years, the idea of writing a Solo Show swirls around in my head, having no idea how to tackle this huge project on my own.  I see my first Solo Show in NYC, fall of 2013 and am instantly enamored.  My heart is 100% in.  After a few false starts I realize I need a coach. At 50 I take a leap of faith and hop a plane to Santa Fe to meet my coach and embark on a journey of a lifetime.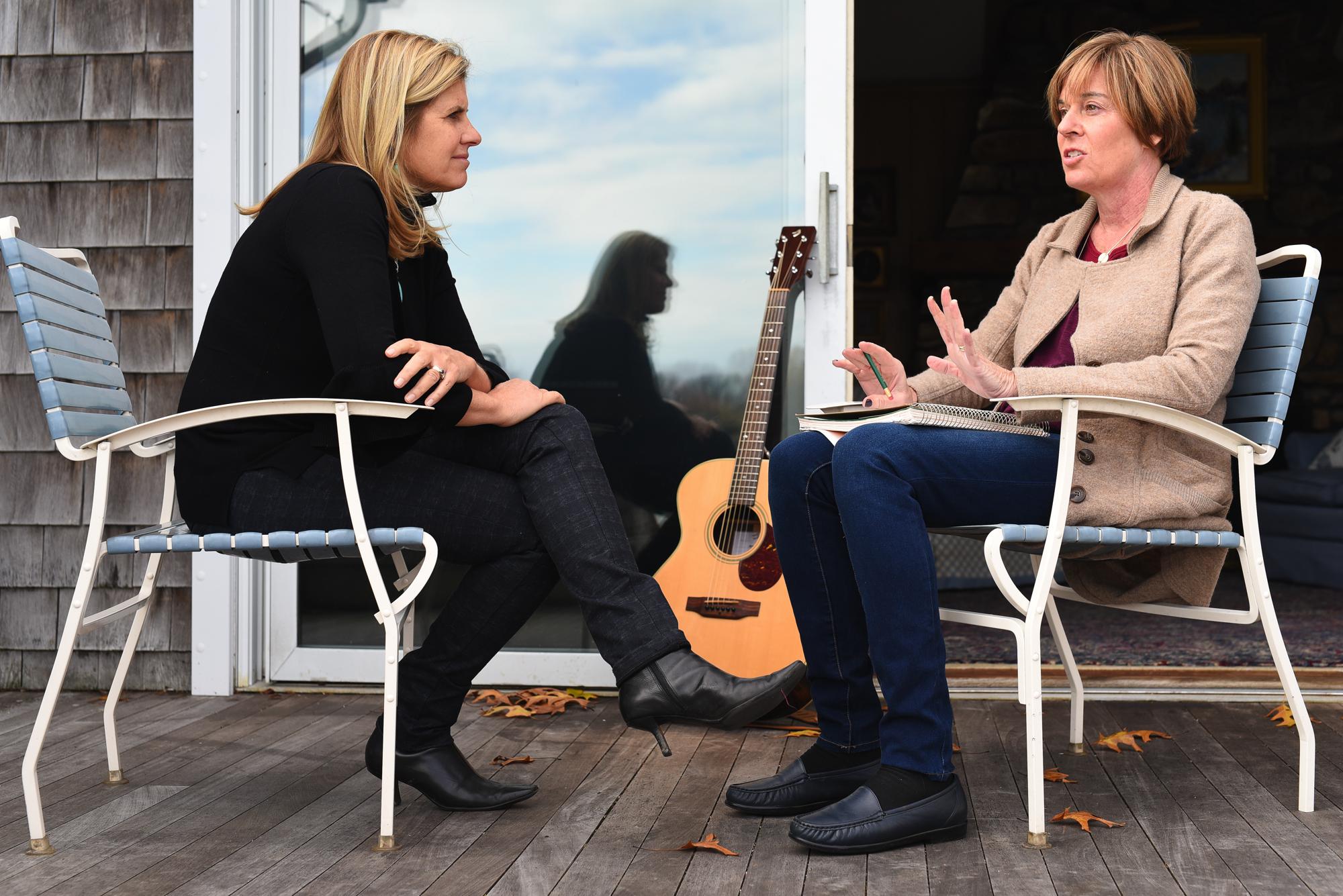 Not only is my premiere of my Solo Show a culmination of an incredible journey but it is also the beginning of a new one.
I realize I have to bring this work to other artists. I become a Solo Show Coach, showing other Singer/Songwriters how to marry their songs with personal story telling, taking them deeper with their art and deeper with their audience than they ever thought possible. The Solo show allows Singer/Songwriters the opportunity to give the performance of their lives, bringing so much of themselves and their hearts to audiences. 
Does this sound both daunting and exciting to you?

 

Is there something deep in your heart that screams out "I have a Solo show deep within me too!"
I'm here to help.  There are many who begin projects and few who finish.  Coaching support is the difference between fulfilling your dreams and having it sit on the shelf for the rest of your life.  If you're willing to take the risk, I'm all in with you.
Let's talk about what a solo show can do for you
---
About Linda Bonadies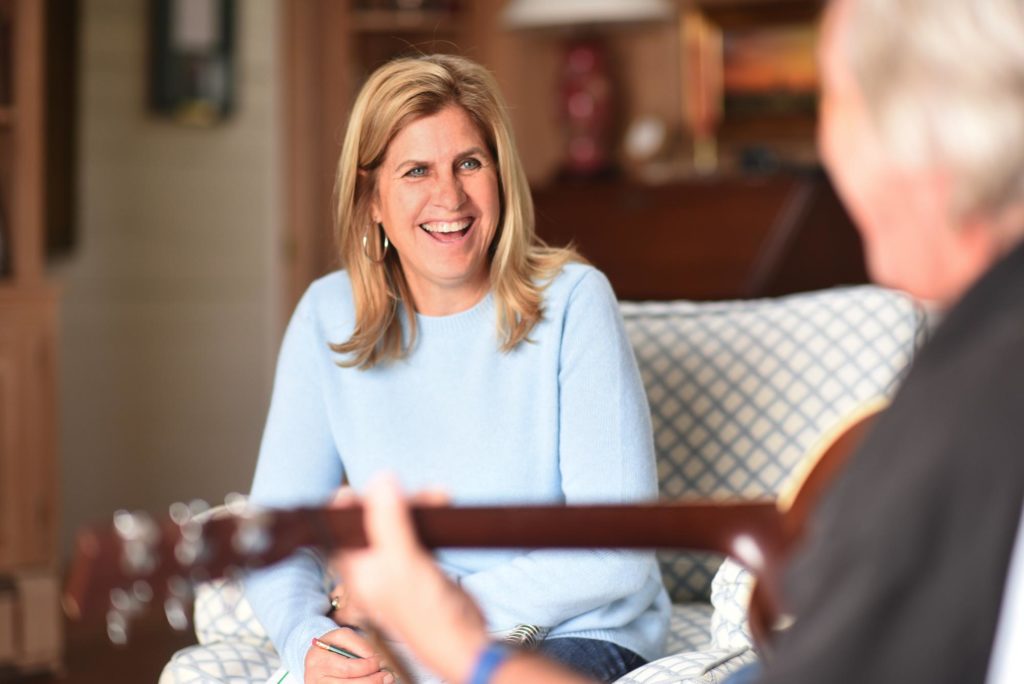 Trained as a composer, Linda Bonadies earned a Bachelors of Music Degree from Bucknell University and went on to pursue a Graduate Degree in Music Composition from Hartt School of Music. She worked as Associate Director of Marketing for the Bushnell Performing Arts Center in Hartford for 6 years and then became a full time mom.
Years later, Bonadies rediscovered her musical "voice" as a Singer/Songwriter. Her first album "No Regret" met with much critical acclaim receiving Front Page feature on CD Baby and winning honors in many songwriting competitions including the Indie Acoustic Project, the Pacific Songwriting Competition, and the Unisong International Songwriting Contest. Bonadies released her second album  "Karma" in 2010 and premiered her Solo Show Musical "Give It All Away" in 2014. The show premiered in Santa Fe, New Mexico, played at various venues in CT and landed a show in New York City. Bonadies has worked with many young artists, taught Songwriting classes, produced various shows and held various creativity workshops. Currently, Linda coaches other Singer/Songwriter to create their Solo Show Musical.
Projects
Shows:
Give It All Away – My Solo Show Musical
Mother Monologues – Co-Director with Tanya Rubinstein
Mommy I'm A Princess – Music Composer
CDs:
Coaching & Workshops
Songwriting for Young Artists – Mystic Art Center
Mother Monologus – Four Day Immersion Workshop
Blockbuster Creativity Workshops
Private Coaching



What People Are Saying
Incredibly transformative and extremely supportive." – Christina Chan, The Mother Monologues
Freeing, real and raw." – Leigh Porterfield, The Mother Monologues
A transformational workshop in an amazing space with valuable teaching and facilitation." – Shelia Brantely, Blockbuster Creativity
Linda transformed my daughter's ideas into well-structured songs. She taught Megan all about recording and at the end of the process we had 3 well produced original songs that Megan now has to her credit. We submitted the CD as part of her application process to Choate. She got in!" – Ann Diana
Linda helped my daughter, Melissa – an aspiring Singer/Songwriter, develop her original songs and record a professional sounding audition tape for Berklee School of Music.  It was an amazing experience.  Linda really inspired her and gave her a lot of confidence. My daughter was admitted to Berklee!" – Nancy Wasserman